Iran and the Complicated History of the Nuclear Deal
Vladimir Sazhin | #PRESS
Vladimir SAZHIN

Senior Researcher of the Department of Middle East, Institute for Oriental Studies, Russian Academy of Sciences; Member of the International Advisory Council of the Luxembourg Forum, Professor, Ph.D. (Russia)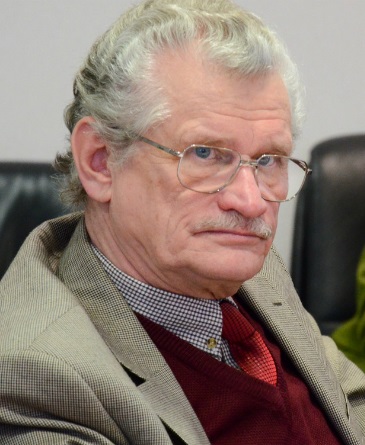 In May of 2018, President Trump announced that the United States would withdraw from the Joint Comprehensive Plan of Action (JCPOA), and in May of the following year Iran gradually began violating its commitments under the JCPOA. On December 1, 2020, the Iranian Majles passed the
Strategic Action Plan to Lift Sanctions and Protect Iranian Nation's Interests,
a bill which demanded that the United States lift all sanctions against Iran by February 21, 2021. If the United States failed to do so, Tehran threatened to abandon the Additional Protocol to its safeguards agreement with the IAEA and step up its nuclear activity. And that is exactly what happened. Today, Iran barely complies with the Additional Protocol.
To date, Iran has achieved significant advancements in its nuclear infrastructure. Despite the nuclear deal, Iran has, to a certain extent, restored its nuclear facilities in Natanz, Fordow, and Arak to an ambiguous status and started operating more centrifuges, including upgraded ones that are more efficient and have higher capacity. It also increased its stock of heavy water and enriched uranium. Iran's stockpile of low-enriched uranium has reached almost four tons (16 times the amount permitted under the JCPOA). This alone allows the country to produce 90%-enriched weapons-grade uranium with little difficulty. In 2021, Iran managed to produce approximately four kg of uranium enriched to 60%, and the production of 90%-enriched uranium is just within reach. This means that Iranian nuclear scientists have overcome up to 95% of the scientific, technological, and technical difficulties in enriching uranium to weapons-grade level. On June 14, Iranian President Hassan Rouhani stated, "Everyone saw that Iran started enriching [uranium] to 63%. If the need arises, we can increase the enrichment level at any time."
Iran's significant breakthrough was the production of uranium metal, so far enriched to just 20%. Now, Iran can use uranium to charge an 'atomic bomb.' It usually takes only 20-25 kg of 90%-enriched uranium to make a modern uranium bomb.
Because of this, certain experts claim that Iran is just ten weeks away from making an atomic bomb.
During the Vienna talks, which started in April 2021, Russia, China, France, Germany, Great Britain, and the European Union tried to restore the JCPOA by finding compromises between the two main parties – Iran and the United States. To date, there have been six rounds of negotiations. The participants have accomplished a lot, but they have not achieved the main goal of returning the United States and Iran to compliance with the JCPOA. The talks were adjourned on June 20 following Iran's presidential election, and it is unknown when they will resume, even though all the participants are willing to continue.
On August 5, Ebrahim Raisi was inaugurated as Iran's new president (the second highest official in the country after the Supreme Leader). He is an extreme radical, with anti-Western and anti-American sentiments.
In the past, President Raisi has harshly criticized the nuclear deal between Iran and six world powers (the P5+1). Now, however, just like the Supreme Leader Ayatollah Ali Khamenei, he has no objections against continuing the Vienna talks.
At the same time, President Raisi has already made certain changes: on Iran's side, the JCPOA will now be governed by Supreme National Security Council (SNSC) instead of the Ministry of Foreign Affairs, which will turn over all relevant documents to the SNSC. This puts SNSC Secretary Ali Shamkhani in charge of Iran nuclear talks.
President Raisi also changed the negotiating team and established a special body, the JCPOA Implementation Committee, which is made up of five radical fundamentalists who have opposed the nuclear deal in the past.
Tehran's demands are:
1) lifting ALL sanctions, even those unrelated to the nuclear issue
2) lifting sanctions instead of SUSPENDING them
3) providing GUARANTEES that the United States will not withdraw from the nuclear deal again
4) VERIFICATION of the removal of sanctions
These demands have significantly complicated future negotiations.
The fact that the JCPOA will now be governed by Iran's SNSC, composed of radicals, instead of the Ministry of Foreign Affairs, does not inspire optimism; however, Iran's socio-economic challenges, largely caused by sanctions, will force President Raisi to compromise.
Everyone involved in the Vienna talks, including Russia, has expressed concern regarding Iran's position on restoring the JCPOA.
It is possible that the United States will reconsider its entire approach if Iran's nuclear achievements render JCPOA restrictions obsolete. According to Antony Blinken, the US Secretary of State, "At some point those advances will be such that returning to compliance with the nuclear agreement won't solve the problem. … This can't go on indefinitely."
Israel, Iran's main rival, claims that in the new negotiating format Tehran is even more likely to withdraw from the agreement completely, given how fruitless the nuclear talks were under the pragmatic President Rouhani. Jerusalem, which is not a party to the nuclear deal, says it will act as necessary to prevent Iran from getting an atomic bomb. Prime Minister Naftali Bennett stated that "Israel will not allow Iran to acquire nuclear weapons and will maintain full freedom of action." In the words of Foreign Minister Yair Lapid, "Israel reserves the right to act against Iran's nuclear program 'anywhere and anytime.'"
In its confrontation with Iran's nuclear ambitions, Israel tends to: a) prepare for a preemptive strike on Iran's nuclear facilities in case Iran comes close to obtaining a nuclear weapon; and b) support the United States in restoring the JCPOA, provided that the new version of the agreement offers more guarantees to prevent Iran from making nuclear weapons than the 2015 version.
It is increasingly obvious that, if adequately restored, the JCPOA could limit Iran's nuclear ambitions and ensure control over Iran's nuclear activities, as well as eliminate a reason for Israel to take military action. The JCPOA could undoubtedly become a key stabilizing factor in the entire Middle East. However, the path to restoring the JCPOA will be arduous and full of controversy and contradictions, and there is always the chance that it will lead to a dead end...