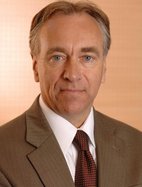 Tanner Fred
Member of the Advisory Board, Friedrich Ebert Stiftung Regional Office for Cooperation and Peace in Europe, Vienna; former Senior Adviser, Office of the Secretary General, Organisation for Security and Cooperation in Europe (OSCE), Senior Advisor to the Crisis Management Center of the Ministry of Foreign Affairs of Switzerland, Director of the Geneva Centre for Security Policy (GCSP) (Switzerland)
Fred Tanner is a Member of the Advisory Board at Friedrich Ebert Stiftung Regional Office for Cooperation and Peace in Europe, Vienna. Previously, he has held the position of Senior Adviser at the Office of the Secretary General, Organisation for Security and Cooperation in Europe (OSCE),Director of the Geneva Centre for Security Policy (GCSP), Director of Academic Affairs and Head of Faculty.
Prior to his assignments with the GCSP, he was a Visiting Professor at the Graduate Institute of International and Development Studies in Geneva. On secondment from the Swiss Development Cooperation, he was the Director of the Mediterranean Academy of Diplomatic Studies in Malta. Over the course of his distinguished academic career, Ambassador Tanner has held teaching and research positions at various universities including Harvard, John Hopkins and Princeton.
Ambassador Tanner is currently a member of the United Nations Secretary-General's Advisory Board on Disarmament Matters – an expert group comprised of members from all regions of the world chosen for their knowledge and experience in the field of disarmament and international security. He is also a member of the International Advisory Council of the International Luxembourg Forum on Preventing Nuclear Catastrophe, an international platform uniting leading experts on non-proliferation of nuclear weapons as well as on arms reduction and limitation. In addition, he serves as a member of the Academic Advisory Board of the NATO Defense College in Rome and of the Advisory Board of the Institute for Security Studies in Pretoria, and is a member of the Transatlantic Security Task Force of The German Marshall Fund of the United States.
Ambassador Tanner was a member of the High-level Expert Panel on Early Warning and Rapid Reaction of the Organisation Internationale de la Francophonie and served on the Foundation Council of the Gulf Research Center in Dubai. Mandated by the OSCE Chairmanship, he was the Honorary Chairman of the Committee for Security Studies in Bosnia and Herzegovina.
Ambassador Tanner holds a PhD and a Master's degree from the Fletcher School of Law and Diplomacy at Tufts University and a Bachelor's degree from the Graduate Institute for International and Development Studies at the University of Geneva. He has published numerous books and articles on a broad range of topics relating to international security and peace including on disarmament and arms control, security challenges facing the Mediterranean, North Africa and the Middle East, conflict prevention, resolution and peacebuilding, as well as on Switzerland's security.